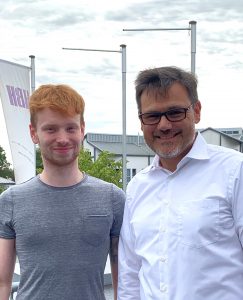 We are happy to introduce our new trainee Vincent Holscher. He joined us on 01.08.2019.
Welcome Vincent! Enjoy the world of logistics!
We are happy to support following organisations in 2021:
Trauerland Zentrum für trauernde Kinder und Jugendliche e.V. , Bremen - https://www.trauerland.org/
Aktion Deutschland Hilft "Flutopfer"
Dülkener FC 1912 e.V.  "Bambinis"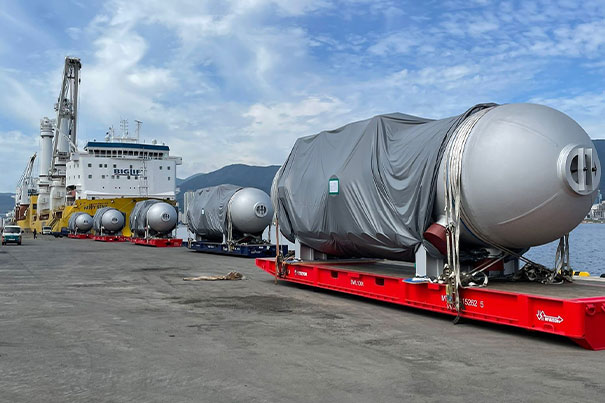 4x steam drums, dim.: each 1160 x 345 x 395 cm, weight each 93,5 tns
5x steam drums, dim.: each 1070 x 345 x 395 cm, weight each 87 tns
After a longer and intensive search we shipped out 9 steam drums from South Korea to Germany.  In first instance there was no equipment available, then also no shipping space. So when we obtained info about an extra departure ex Masan we did not hesitate and immediately booked.
As a result of the present global market situation seemingly simple shipments turn to real headaches. Shipping space is extremely limited and freight rates as high as never before.
Meanwhile the shipment duly reached Bremerhaven. Here the units will be stored by us till start of the second transport leg to Russia in spring 2022.
We thank our long-time customer for this order and look forward to continuing this fruitful cooperation.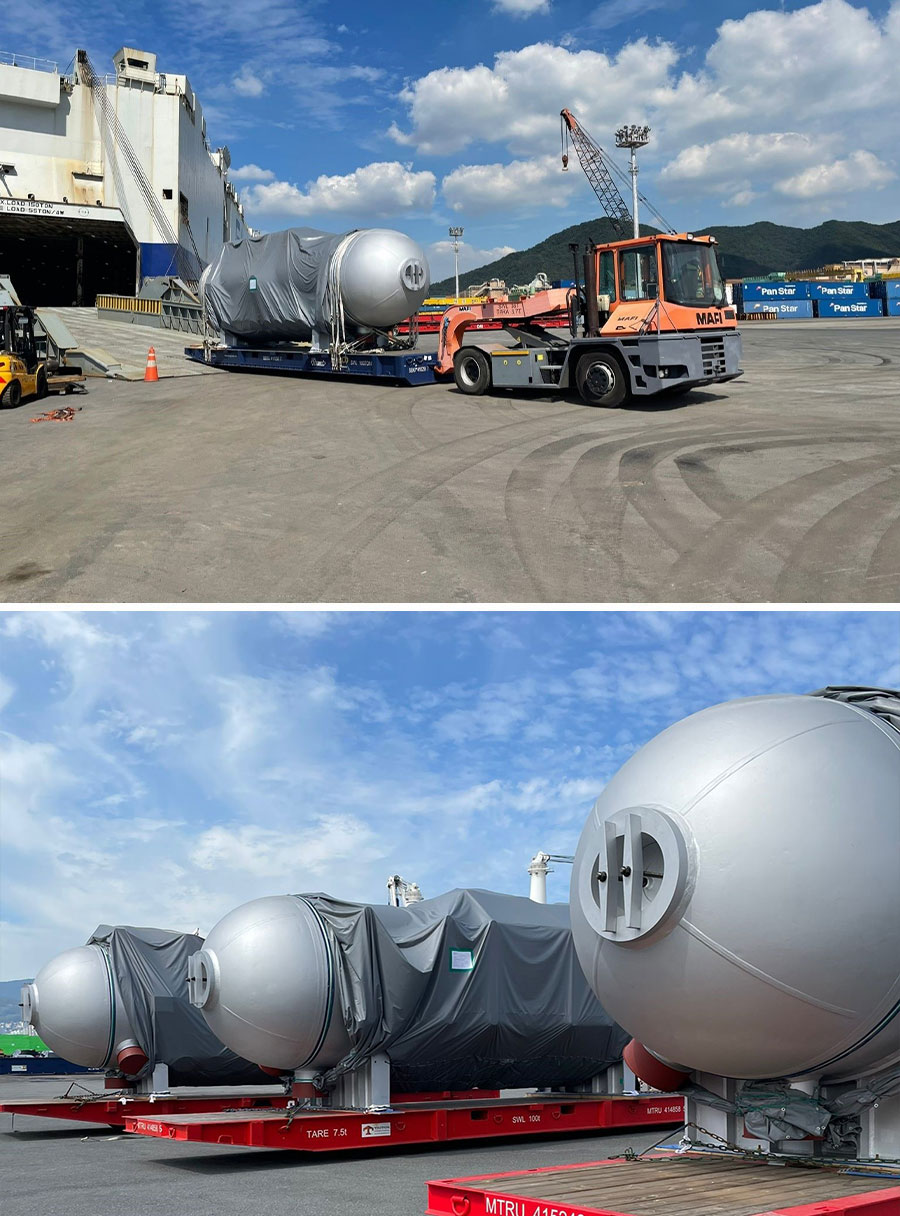 We are happy to introduce a new employee in our import department. Bernd Dietzsch, welcome to the HBH team!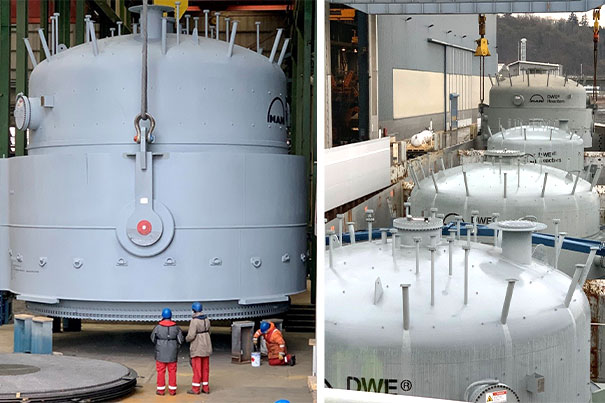 How to get reactors with weights upto 438 to, diameters of upto 11,5m and heights upto 8,4m from Deggendorf upto FOB European Seaport?  This was the riddle we received from one of our longtime Chinese partners.
After a thorough investigation we found that the only option was to bring the cargo by barge to Constanta. This sounds easy but the numerous, partly very low bridges en route make it quite a challenge: the water level must be just right. If it is too high, we cannot sail underneath the lowest bridges, if it is too low, we touch ground and get stuck that way. So time of shipment had to be extremely well chosen and we needed some luck with the weather in order to have a more or less steady water level for about one month.
Then we had to find a suitable barge and persuade the owner to join us in this challenging project.
In the end we made ends meet and successfully shipped the project, consisting of 6 reactors and 82 packages of accessories - some unpacked, some on pallets or in cases - to Constanta and transshipped them into the H/L-ship, chartered by our partner.
Uwe Heym was one of the founders of HBH Logistics. After more than 15 years he left HBH and we are very thankful for his great work and loyality.
We wish nothing but the best for you, Uwe! Keep healthy!
We are happy to introduce our new trainee Ronja. Welcome to the HBH team!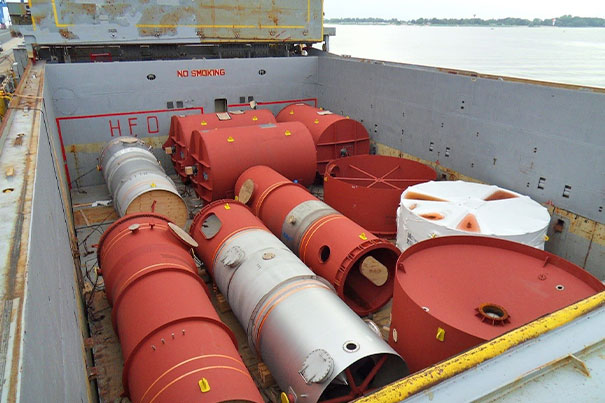 We recently had the pleasure to handle a nice project to the Indian Ocean.
The machinery parts, which are assigned for the food industry, were picked up at different locations in Europe and brought to the port of loading in Germany.
The stevedore company did a great job in stowing as efficient as possible so we were able to load most of the cargo under deck. We have arranged a charter vessel for 31 colli in total with about 3.000 FRT.
Many thanks to our client for your trust and interesting jobs over years now!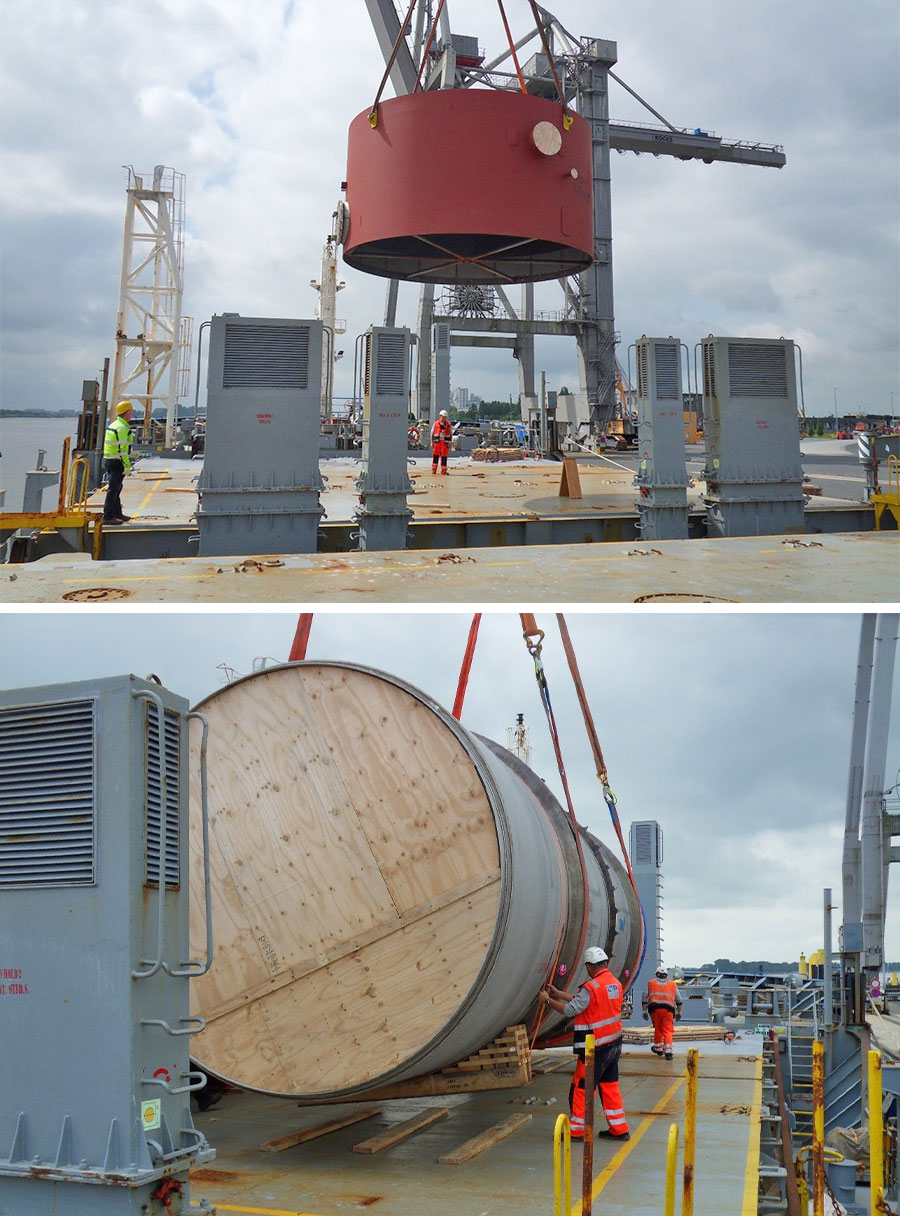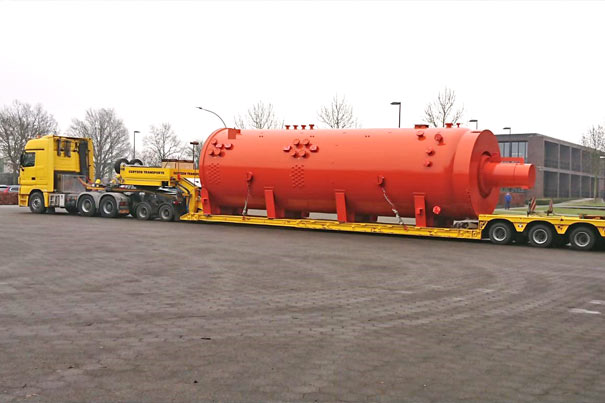 Another nice oversize transport completed by HBH!
We arranged the tranport of an autoclav and its accessories from Coesfeld, Germany via Rotterdam to Shanghai.
1 Autoclav with 1460 x 390 x 395 cm and 49 tns
2x40'OT in gauge
1x20'DC
A challenging latest date of shipment as per L/C only allowed us very little time to arrange the transport to Rotterdam.  Nevertheless we once again managed to obtain the necessary transport permits in time and to arrange shipping space for the entire shipment.
In this particular case the autoclave was shipped by containervessel on a bed of 6x40'FR.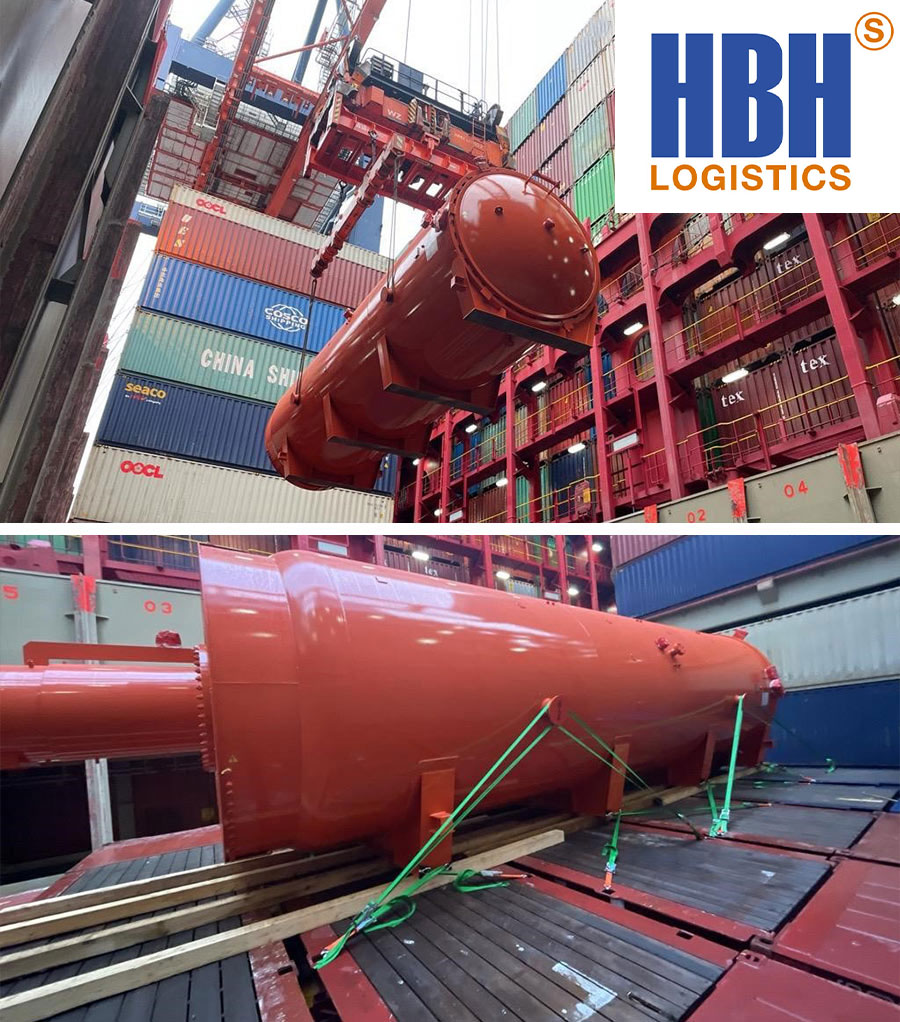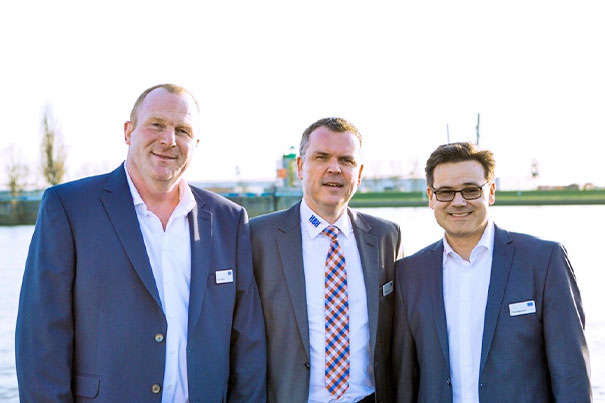 (Uwe Heym, Jörg Himmalai andTimo Baumann)
Today we look back to the beginnings of HBH. 15 years ago Jörg Himmalai, Timo Baumann and Uwe Heym founded HBH Logistics GmbH & Co. KG in Stuhr, Germany.
From the very first start their main focus was the transport of oversized and heavy loads, cranage and rigging. Little by little the company's horizon was widened: the service range meanwhile covers a worry-free door to door service including oceanfreight, airfreight, customs clearance and much more.
Our continuous and smart growth to meanwhile 17 employees in Stuhr, Ratingen and Hongkong allowed us to take our skills and know-how to a next level. We are proud of our enhanced business activities and of our loyal customers – some of whom already accompany us since day one.
Above photo shows our three founders at our 10-years-celebration. We associate nice talks and a lot of fun with this special day. We would have loved to celebrate this new milestone together with all of you :  customers, partners, colleagues and friends . Postponed is not abandoned!
Stay healthy!
We have picked up recently several cases of a project ex Switzerland.
Our partner in Belgium arranged the container stuffing and all export related registration for customs and dangerous goods. 
Our chinese partner will be in charge for the import customs and coordination with the consignee.
We are happy to have our strong relationships with our partners. This is an important aspect for global transport of your project cargo.