News
April 2021 – 15 Years HBH Logistics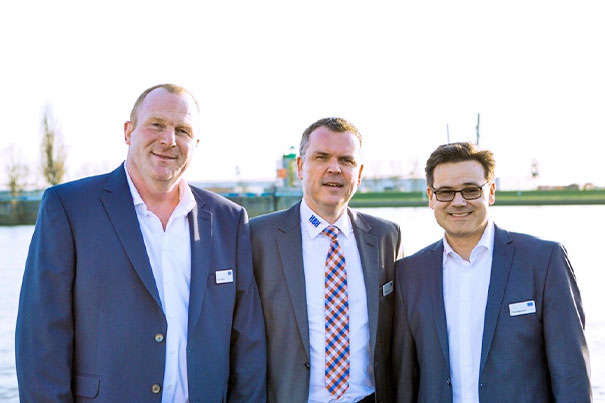 (Uwe Heym, Jörg Himmalai andTimo Baumann)
Today we look back to the beginnings of HBH. 15 years ago Jörg Himmalai, Timo Baumann and Uwe Heym founded HBH Logistics GmbH & Co. KG in Stuhr, Germany.
From the very first start their main focus was the transport of oversized and heavy loads, cranage and rigging. Little by little the company's horizon was widened: the service range meanwhile covers a worry-free door to door service including oceanfreight, airfreight, customs clearance and much more.
Our continuous and smart growth to meanwhile 17 employees in Stuhr, Ratingen and Hongkong allowed us to take our skills and know-how to a next level. We are proud of our enhanced business activities and of our loyal customers – some of whom already accompany us since day one.
Above photo shows our three founders at our 10-years-celebration. We associate nice talks and a lot of fun with this special day. We would have loved to celebrate this new milestone together with all of you :  customers, partners, colleagues and friends . Postponed is not abandoned!
Stay healthy!
» back