News
February 2021 – convenient all-in-one service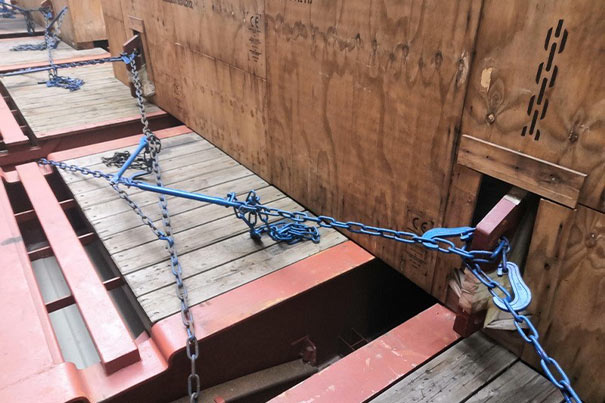 For us, your export shipments do not end with delivery of your cargo at port of loading: we keep monitoring your cargo during loading onto vessel, until discharging at destination, until delivery to the final destination worldwide. By issuing our own Bills of Lading we keep control of every single move of your cargo – our HBH convenient all-in-one package.
Recently we e.g.  received some nice pictures of the discharging process in the northeastern of the Chinese province Jiangsu.
For said shipment HBH arranged the precarriage from Southern Germany and the shipment via Belgium of
4x Coke Crusher units with each 62 to and 553x390x309 cm and
1x Slurry Pump unit with 20 to and 560x220x290 cm.
Especially in present times it is vital to maintain a close contact to our partners and customers, whom we hopefully be able to meet again soon.
By using the digital communication tools available, we so far manage not to lose sight of each other.
Stay healthy!
» back