News
February 2020 | HBH did it again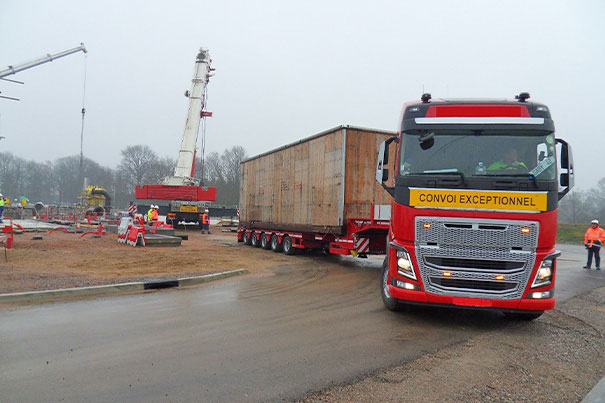 For a new powerplant in the middle of the french Charolais region, HBH Logistics arranged reception, intermediate storage in Zeebrugge and transportation to the Jobsite in France of 2 turbocompressors, each 1080 x 295 x 356 cm and weighing 35 tons as well numerous cases parts and accessories.
The turbocompressor skids were unpacked and lifted onto foundation after which the turbine and compressor skids were separated, carefully aligned and bolted back together. 
Of course we also took care of destruction, waste sorting and disposal of the packing material.
Despite 4 days of heavy rain we managed to finish our job on time, leaving back a happy customer and a clean jobsite.
» back