News
May 2019 | Breakbulk shipment to India

The well-known Breakbulk Europe open its gates on 21st May in Bremen.
Get in touch with the international logistics branch!
We are looking forward to meeting you at our stand
Hall 5, Booth H30 for a talk and a drink!
To bring you into the right mood we would like to share today one of our recent breakbulk shipments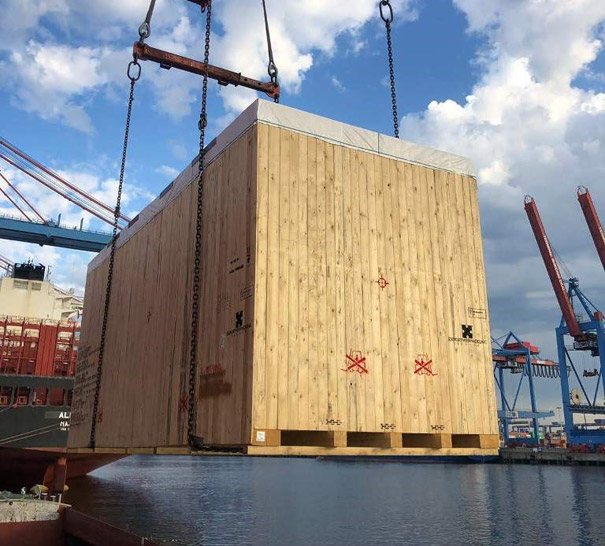 Compressor with 910 x 390 x 455 cm, 49to
Due to the height of 455cm the options were very limited. We decided to transport the case by barge to Hamburg. We arranged the cargo pick up at customers warehouse and delivered it to the inland port of Salzgitter.
After receipt at the terminal in Hamburg the 49to case was safely loaded, lashed and secured onto containership and shipped to India.

» back