News
April 2017 | Transport and rigging of four solar turbines
Our highlight in March:
Transport and rigging of four solar turbines ex US-Long Beach to Germany for final assembly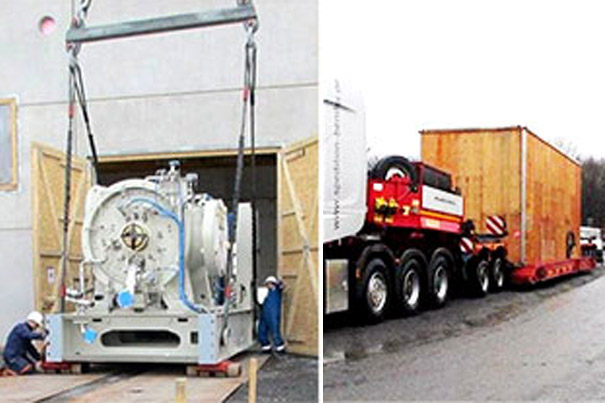 Up to ten meters long, 4,3 meters high and weighing up to 50 tons. Those were the particulars of the cargo shipped from Long Beach to be taken over by our experts in Zeebrugge. With two girder bridges and two low bed trailers we transported the goods safe and sound to the jobsite, were we had a mobile crane waiting for offloading the machinery.
As the HBH Team in Bremen brought in its entire know-how, the insertion into the machine house using steel castors, the setting down onto foundation and the final alignment posed no problem either.
HBH Logistics : your cargo in capable hands!

Newsletter April 2017
» back