News
November 2018 | Transport to Bulgaria
Even the weather is performing perfectly at the loading process at Passau in Southern Germany. Both boiler were transported by low bed trailer from Northern Germany to Passau. Here the units were transshipped into riverbarge and shipped to Ruse Port, Bulgaria, from where low bed trailers again took over.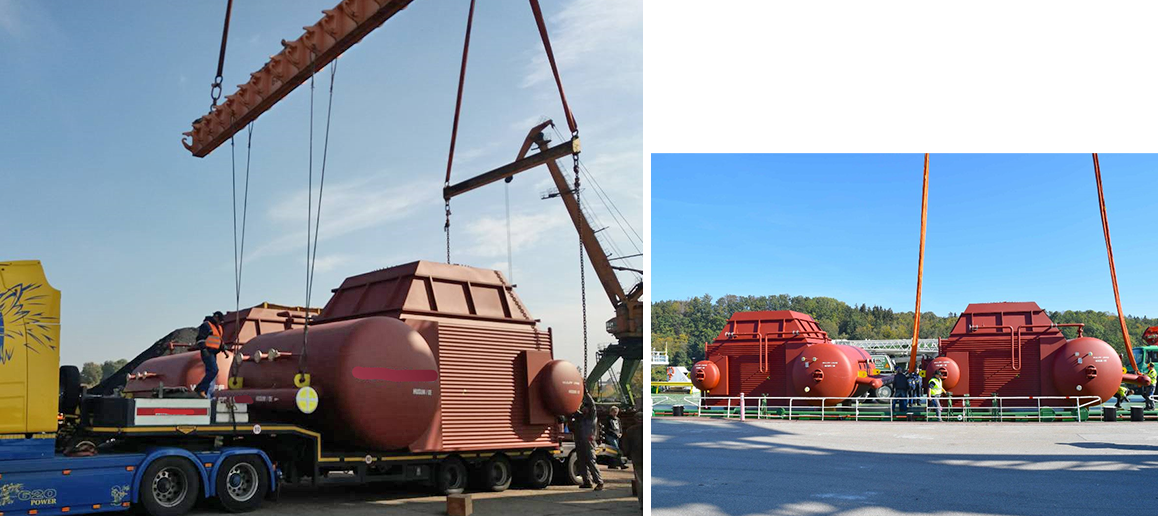 2 boiler, each 817 x 492 x 388 cm – 57.300 kg
Don't hesitate to contact us also for crane hire, rigging or installation works; e.g. set down onto foundation.
Furthermore we would like to inform you about the new toll regulations valid from 01.01.2019. According to the latest law regulations the toll will increase heavily e.g. for Euro IV trailer from 0,135€ to 0,187€ per kilometer. This is an increase of nearly 39% for this particular trailer. On the other hand there are further factors e.g. continiously rising fuel costs that are leading to increased tranport costs. Thanks for taking note.
» back